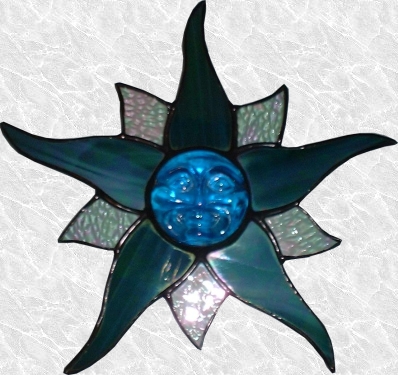 Teal Sun 2 - SC3002T2
Approx. Size - 7" x 7"
This suncatcher featurres a 3-dimentional face in the center. Faces come in amber, cobolt, teal, clear, and red. They are all iridized, and the face size is standard. To order using PayPal, click on the PayPal button. If a different color or size is desired, please let us know. For other ordering methods or questions, contact us onlineglass@onlineglass.net, or call us at (262) 257-0081.
Price - $25.00