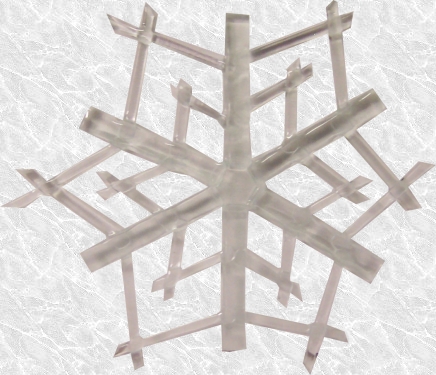 Fused Glass Snowflake - SC3051
Approx. Size - 8" x 8"
This suncatcher was made using recycled window glass into a snowflke shaped suncacher. It can be made in different sizes, and can also be made in different colors, though those will not be made using recycled window glass. To order using PayPal, click on the PayPal button. If a different color or size is desired, please let us know. For other ordering methods or questions, contact us onlineglass@onlineglass.net, or call us at (262) 257-0081.
Price - $25.00